(PCM) The NFL and the San Francisco Bay area Super Bowl committee have released two images that reveal the logo for the upcoming Super Bowl 50. It appears that they have opted not to use the roman numeral "L", as the feel that using the actually number "50" will hold more significance. In a statement to press the NFL had the following to say about the first logo:
While continuing to feature the Vince Lombardi Trophy as the centerpiece of the Super Bowl logo, the use of "50" makes a bold statement about the Super Bowl and the historic 50th game. The gold "50" aligns with the preeminence of the Super Bowl, the silver trophy, and reflects the host region's historic Gold Rush in the broader setting of the Golden State.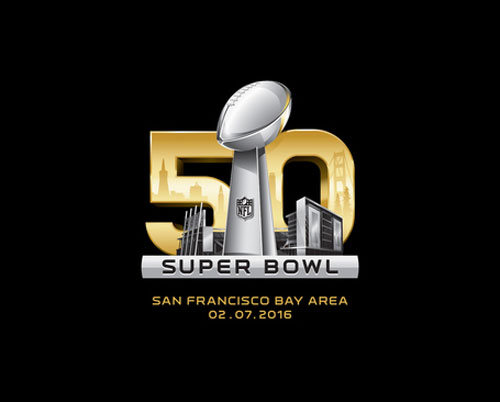 The second logo for Super Bowl 50 is a bit less generic and features a depiction of San Francisco within the design. The NFL commented:
The logo design builds on the permanent Super Bowl identity established in 2011 for Super Bowl XLV that positions the Lombardi Trophy with the host stadium. The Super Bowl 50 regional logo features the Lombardi Trophy in front of Levi's Stadium, the new home of the San Francisco 49ers. Reflected in the gold 50 are some of the iconic landmarks of the San Francisco Bay Area ghosted by the fog.
It is said that after Super Bowl 50, the NFL will go back to using the roman numeral design and the next one would be Super Bowl LI. Others are claiming that the lack of roman numerals may be a permanent switch. Now, fans in the San Francisco Bay area are left to hope that their team The 49ers can make it to Super Bowl 50, as currently no host city has ever had their team play in the big game! What do you think of the new designs?